The Persecution of Orthodox Youths in Addis Ababa Continues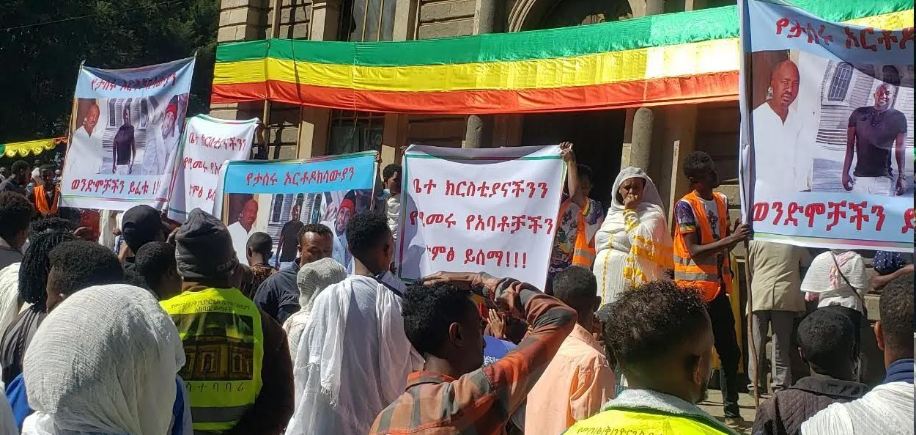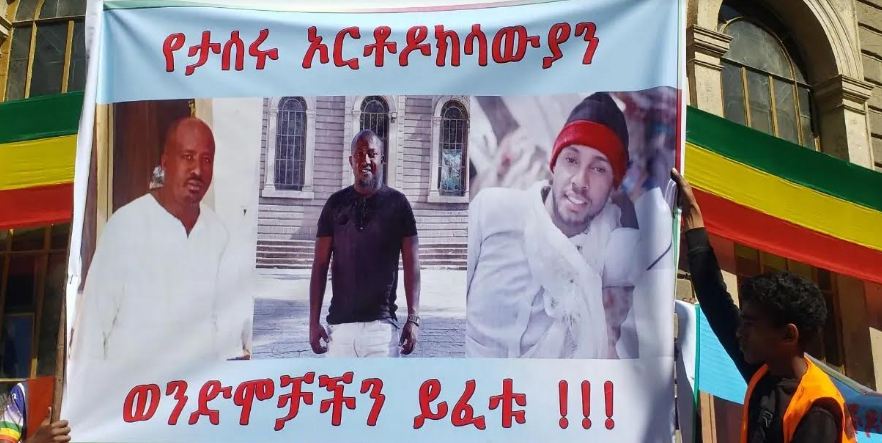 E.S.G – OCP News Service – 28/01/2022
Addis Ababa-Ethiopia:  A square decoration (which represents the Psalm of David "Ethiopia shall soon stretch out her hands unto God" Ps. 68:31) prepared by Menagesha Genete Tsege Saint George Church youths found in Piassa (Piazza) area was recently destroyed by the city authorities.
Three Orthodox youth (Henok Alemu, Gideon Leulseged, and Tarekegn Mengesha), who were associated with the construction, were jailed for "provoking the public". However, the City Administration of Addis Ababa from the beginning documented the construction until its finish via its Mass Media. The construction took place with the knowledge of the government.
Two Orthodox Christians Martyred in Addis Ababa
Other youths who protested the arrests of the three were rounded up today by police after voicing their protest on January 26, 2022, on the annual feast day of St. George (at their parishes) holding banners that read
"Release our orthodox brothers that are arrested!"
"Listen to the voice of our fathers the heads of the Church."
In total, 18 youths were arrested and 14 were released excluding the previous three and one more youth.
Source:
OCP News Service