Prime Minister of India Received Catholicos-Moopan Marthoma Mathews III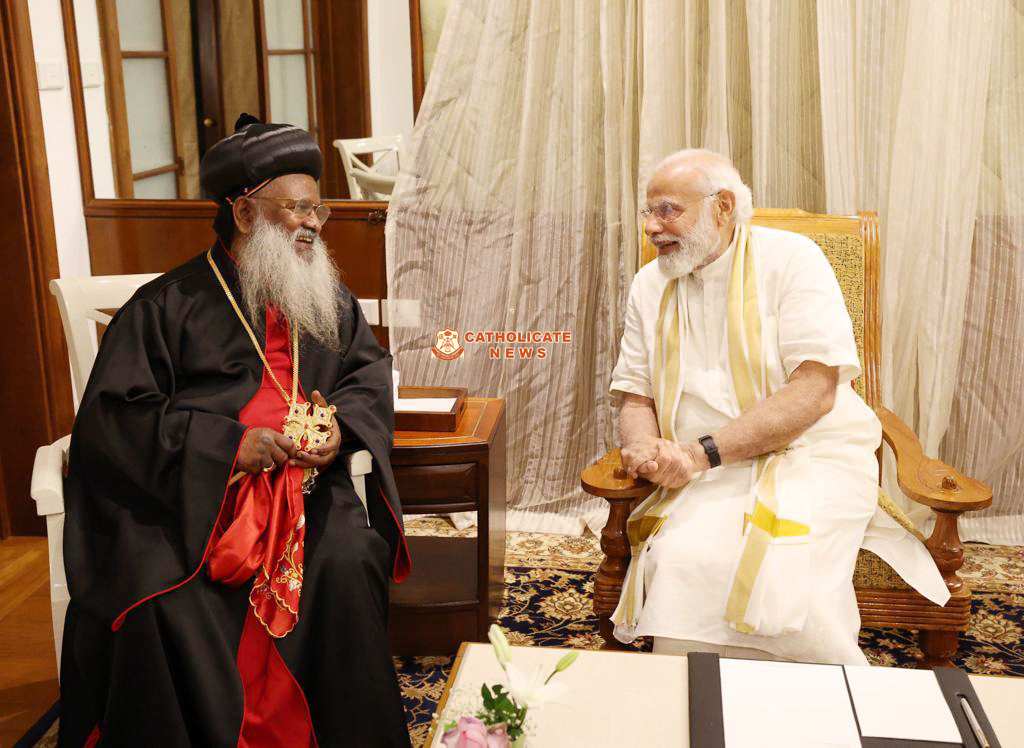 OCP News Service -24/04/2023
Malankara – India: Hon. Prime Minister of India Narendra Modi received His Holiness Marthoma Mathews III (Catholicos-Moopan on the Apostolic Throne of St. Thomas and Malankara Metropolitan)  on Monday 24 April 2023, during the visitation of the PM in Kochi, Kerala.
Earlier this month, His Holiness Marthoma Mathews III met the prime minister at his office in Parliament, New Delhi. Minister of State for External Affairs V Muraleedharan was present during the meeting.
"It was my desire to meet the Prime Minister after taking charge as head of the church. I feel delighted that it was realized. He inquired about the church's works. He was happy," His Holiness responded to the media.
Catholicos Mathews III said Prime Minister Modi enquired about the church's functioning and expressed happiness about its various initiatives such as schools, medical and engineering colleges, hospitals, and orphanages across the country.
"We are happy with the union government's development programs. However, isolated issues like attacks on Christian churches are a reality. Such problems should be addressed," HH said.
Source:
OCP News Service